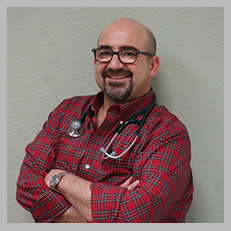 John Michael Spine, DO
Dr. John Michael Spine founded Tri-County Medical Center in 2003. A 1992 graduate of Philadelphia College of Osteopathic Medicine, Dr. Spine completed his internship in his hometown of Pittsburgh, Pennsylvania, before moving to Colorado Springs where he completed his residency in 1995. Over the years, Dr. Spine's career has taken him from inner city hospitals in Philadelphia, Pittsburgh, and Houston to rural communities on the Eastern Plains of Colorado. From 1995 to 1996, Dr. Spine worked at Keefe Memorial Hospital in Cheyenne Wells, Colorado, where he was the only physician in all of Cheyenne County on duty. Dr. Spine has accumulated thousands of hours of emergency room experience, including Ben Taub Hospital at Baylor University in Houston, one of the busiest trauma centers in the United States. He also worked on the Lakota Sioux Indian Reservation in 2002, one of the busiest emergency rooms in South Dakota. After six years as a managing partner at Thornton Medical Center, Dr. Spine drew upon his diverse experiences to create Tri-County Medical Center in Erie, Colorado.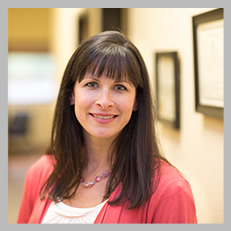 Alison K. Nickell, PA-C
Alison, a Certified Physician Assistant since 2003, has been a part of the Tri-County Medical Center team since 2008. Beforehand, she worked under the supervision of doctors throughout Colorado and Lexington, Kentucky. In 2008, she participated in a medical mission trip to Afghanistan, providing care for women and children. Alison achieved her Master's of Health Sciences in Physician Assistant Studies in summer 2003. Alison sees patients of all ages, and has particular interests in women's health, pediatrics, preventative medicine, and nutrition, including but not limited to Paleolithic diets.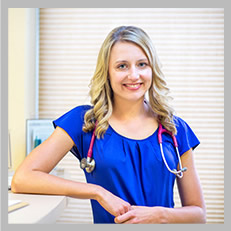 Chantelle Erickson, PA-C
Chantelle, a Certified Physician Assistant, is a 2010 graduate of University of Colorado Denver Physician Assistant Program. Chantelle is also a Summa Cum Laude graduate of the University of Northern Colorado. Before joining Tri-County Medical Center in 2012, Chantelle worked at Arkansas Valley Family Practice in La Junta, Colorado, where she was a National Health Service Corp scholar. Beyond treating patients of all ages for acute, chronic, and preventative care, Chantelle is also a competitive runner and our resident expert in long distance and extreme athletics.